---
As cycling enthusiasts, we all know that there's nothing like exploring a city on two wheels. And when it comes to fueling up during your bike adventures, finding a biker-friendly café can be a true gem. In this blog post, we'll take you on a journey through the bustling streets of Mexico City to discover the top five cafés catered to bikers and cycling enthusiasts. Whether you're looking for a quick pick-me-up or a place to relax and refuel, these cafés are perfect pit stops during your biking escapades.
---
1. RUTAS CAFÉ CICLISTA
Located in the heart of Mexico City's trendy Roma neighborhood, Café Ciclista is a haven for bikers. This charming café not only offers delicious coffee and freshly baked pastries but also provides a range of bicycle-related services. With dedicated bike racks, tools for basic repairs, and knowledgeable staff who are passionate about cycling, Café Ciclista is a popular hangout for the city's biking community.
Website: www.rutascafe.cc
Instagram: @rutascafe.cc 
Dirección: Av Michoacán 128-L-1, Colonia Condesa, Cuauhtémoc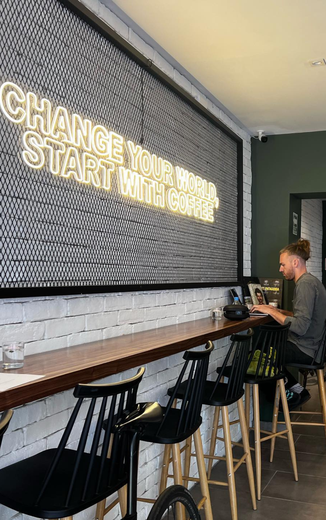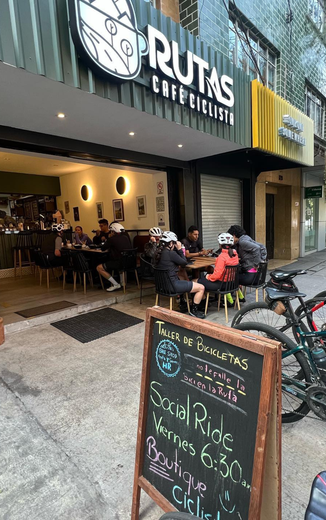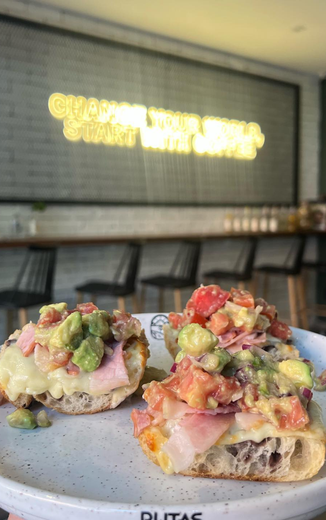 ---
2. Giro Central
Giro Central is a cycling club and café that fosters a vibrant community of cyclists in Mexico City. The space offers amenities like on-site mechanics, promoting a sense of camaraderie among riders. The café serves fresh, nutritious meals for breakfast and lunch, catering to the urban lifestyle. While primarily focused on cycling, Giro Central also welcomes runners and visitors training for marathons, making it a versatile hub for active individuals.
Address: Zacatecas 55, Roma Norte, CDMX.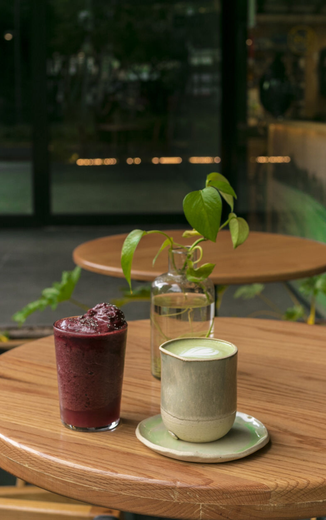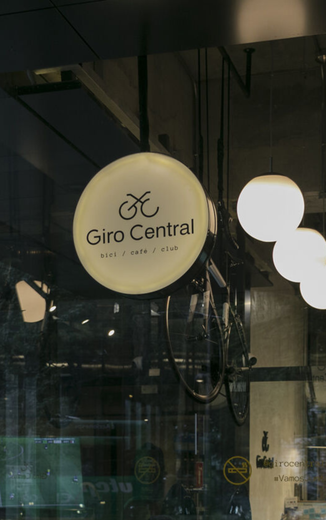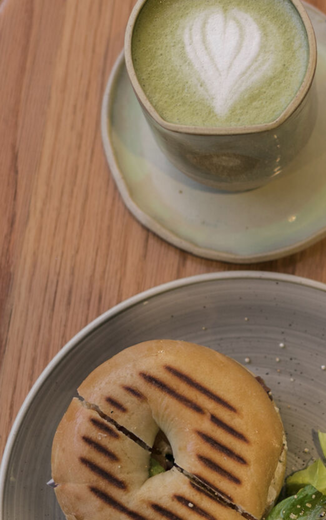 ---
3. Galibier Cycling House
Tucked away in the vibrant Roma neighborhood, Galibier Cycling House is a cozy café that perfectly blends a love for coffee and cycling. This café not only serves up a mean cup of joe but also offers bicycle rentals and repairs. The laid-back atmosphere, coupled with a bicycle-friendly environment, makes Galibier Cycling House an ideal spot for cyclists to refuel and recharge.
Instagram: @galibiercyclinghouse 
Address: Guadalajara 62, Roma Norte, CDMX.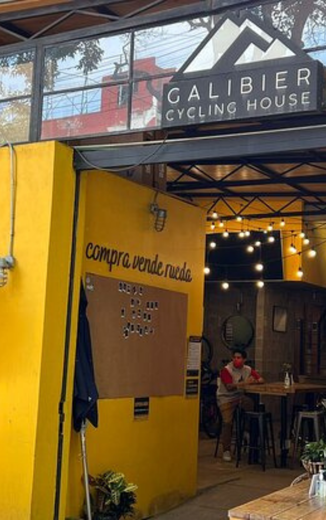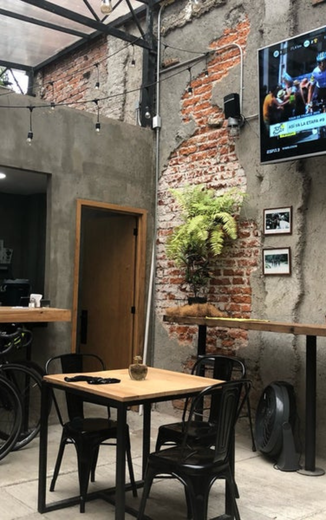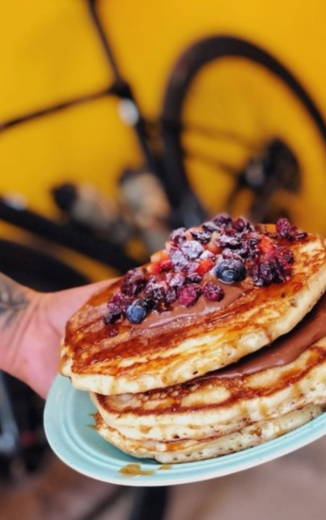 ---
4. La Ciclovía
If you find yourself in the trendy neighborhood of Polanco, make sure to visit La Ciclovía. This space offers specialized training programs tailored to cyclists of all levels, making it the go-to destination whether you're preparing for a triathlon or just embarking on your cycling journey. After pushing yourself to new limits, treat yourself with a perfectly brewed cup of coffee and a toast. This is where passion, dedication, and culinary delights come together to create an experience for every cyclist.
Instagram: @la_ciclovia_mx
Address: Masaryk esq. La Ciclovía (under the bridge of Palmas Street).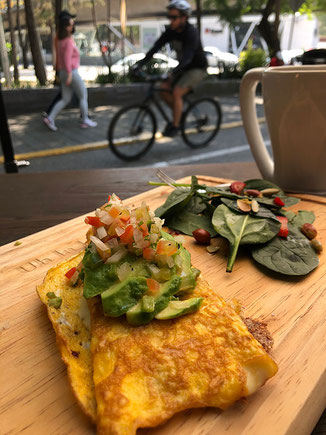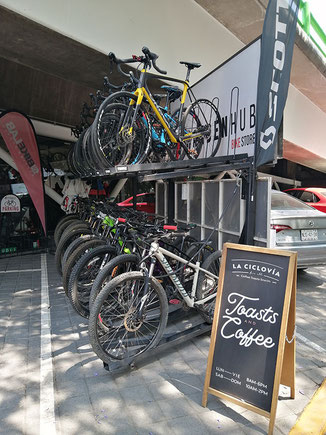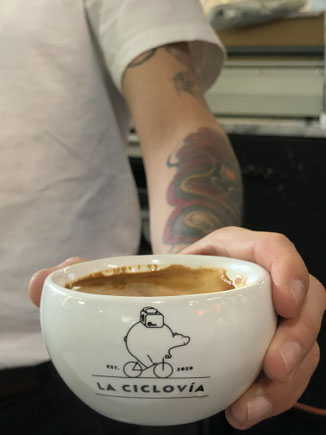 ---
5. CLUBHOUSE OF DISTRITO FIJO
Nestled in the eclectic neighborhood of Juarez, ClubHouse is a must-visit spot for biking enthusiasts. This café offers a delightful menu featuring gourmet sandwiches, salads, and freshly brewed coffee. What sets Distrito Fijo apart is its vibrant cycling culture and the presence of a bike shop inside. So, whether you're in need of a caffeine fix or require some bike maintenance, this café has got you covered.
Instagram: @dfccmx
Address: Liverpool 61, colonia Juárez, 06600, CDMX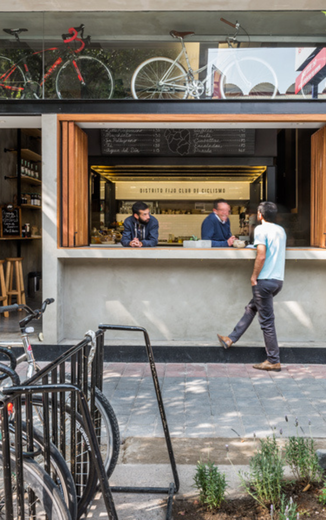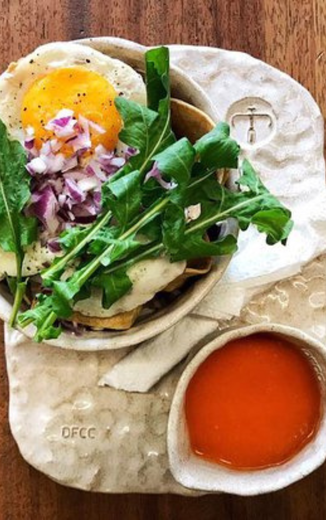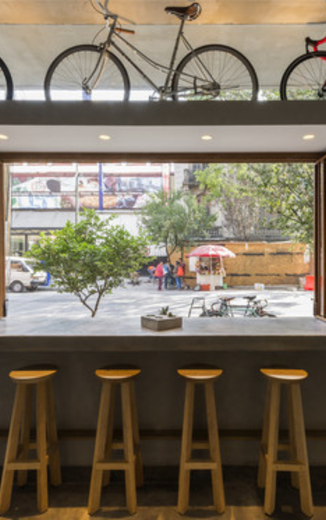 ---
Exploring Mexico City's vibrant streets on a bicycle can be an exhilarating experience. And when you come across a biker-friendly café, it adds an extra element of joy to your journey. These top five cafés in Mexico City not only provide a much-needed respite for cyclists but also foster a sense of community among biking enthusiasts. So, the next time you're pedaling through the bustling streets, be sure to make a pit stop at one of these cafés for a memorable experience that combines the love for cycling and delicious food. Happy biking and munching!
---