---
Día de Muertos, or Day of the Dead, is one of Mexico's most iconic and cherished traditions. Every year, from October 31st to November 2nd, families come together to honor and remember their loved ones who have passed away. If you're planning to visit Mexico City during this time, here's a guide to help you make the most of this unique and colorful celebration that combines cultural traditions, culinary delights, and artistic expressions. 
---
1. Explore the altars
One of the most significant aspects of Día de Muertos is the creation of altars, or Ofrendas, to honor the deceased. In Mexico City, you can visit several free public altars set up in places like Zócalo, Coyoacán, Ciudad Universitaria or Museo de Culturas Populares, among many others. These beautifully decorated altars often feature sugar skulls, cempasúchil flowers (Náhuatl word for Marigold flower), candles, and the favorite foos and beverages of the departed. Visiting these altars is a heartfelt way to connect with the tradition.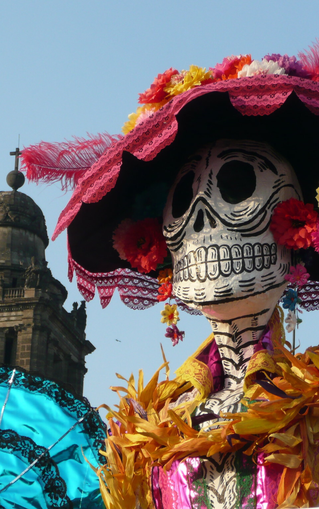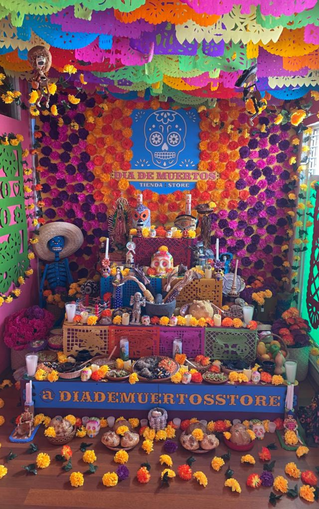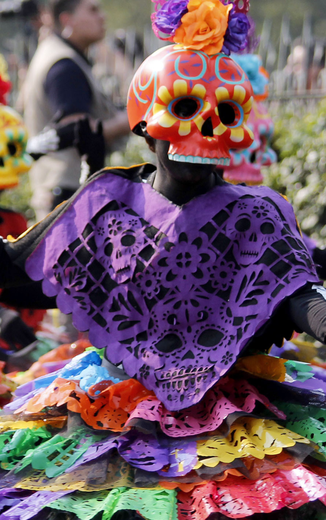 ---
2. Attend the parade (november 4th, 2023)
In recent years, Mexico City has adopted the tradition of holding grand parades to celebrate Día de Muertos, inspired by the James Bond film "Spectre". The main parade this year will take place on Saturday, November 4th, 2023, along Paseo de la Reforma, featuring elaborately dressed calacas (skeletons) and vibrant floats. 
It's a fantastic and lively event you won't want to miss. However, be prepared for large crowds, as this celebration draws locals and tourists alike. Consider arriving early to secure a good viewing spot. After the parade, you can continue your celebration by exploring nearby cultural attractions like the Chapultepec Castle or the Museum of Anthropology.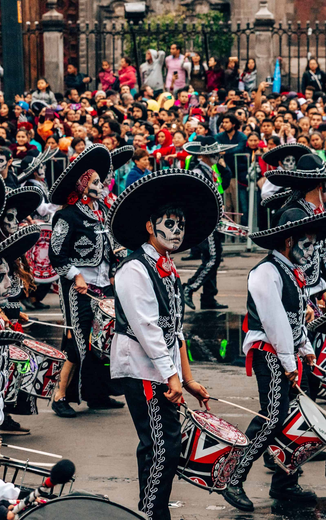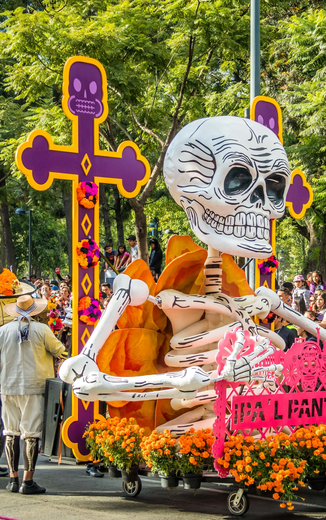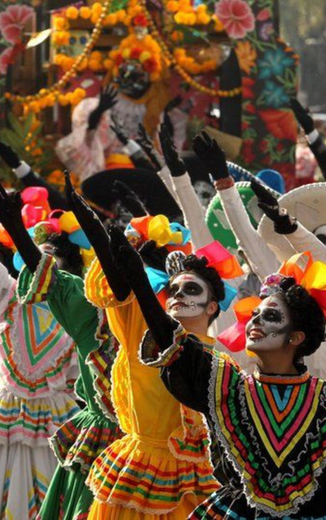 ---
3. Visit cemeteries
For a more traditional experience, consider visiting one of Mexico City's cemeteries during Día de Muertos. Mixquic and Panteon Dolores are two particularly famous locations where families gather to clean and decorate the graves of their loved ones. The atmosphere is both solemn and festive, with candle-lit pathways and marigold-covered tombstones. It's a profound and culturally enriching experience.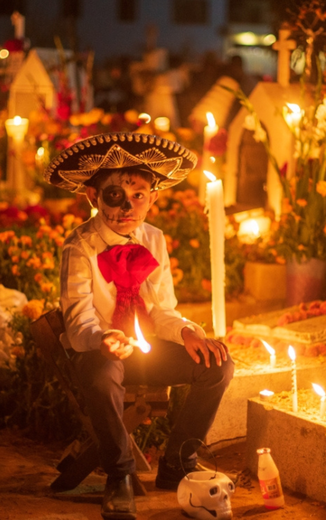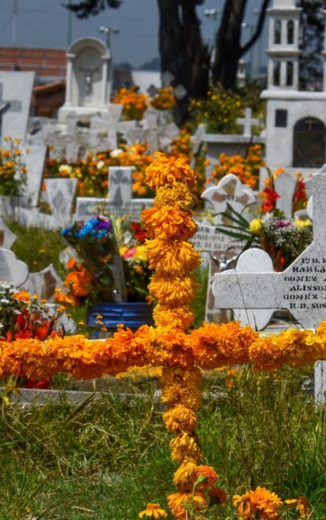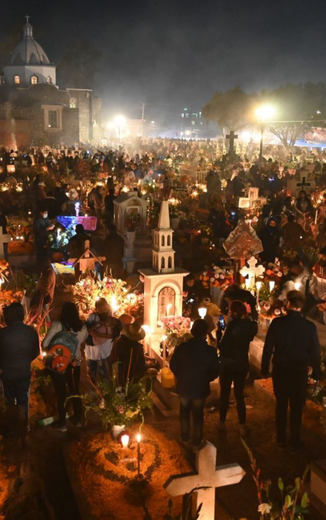 ---
4. culinary delights
Día de Muertos is not only about honoring the departed but also about indulging in the delicious flavors of Mexican cuisine. Start your culinary adventure with pan de muerto, the iconic Day of the Dead bread, available at traditional bakeries like La Ideal or El Cardenal. 
Exploring the bustling markets of Mexico City, such as Mercado de la Merced or Mercado Jamaica, is a must. These markets offer a wide array of street foods, including tacos, elotes (grilled corn), and churros. Don't forget that these markets are also great places to shop for items needed for ofrendas, adding to the authenticity of your experience.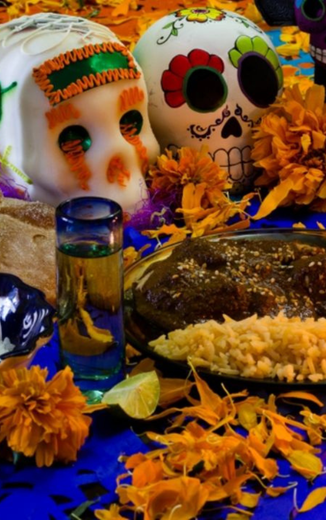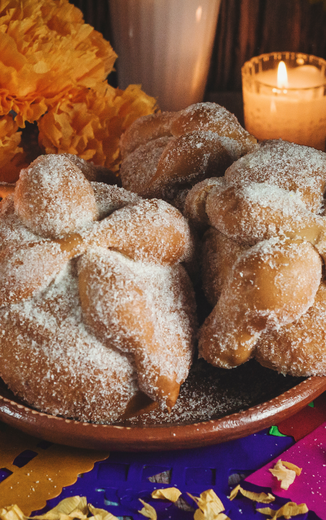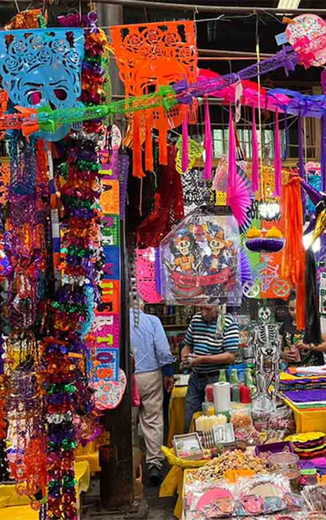 ---
5. art and culture
Día de Muertos in Mexico City is a time when art and culture take center stage. The city comes alive with vibrant colors, intricate artwork, and creative expressions. Along Paseo de la Reforma, you'll find the iconic "Mexicraneos," giant painted skulls that make up the largest urban art exhibition in Mexico City. These impressive installations often carry social or political messages, adding a thought-provoking element to the celebration.
Another integral part of the tradition is the Catrina, an iconic skeleton figure often depicted in elaborate attire and a fancy hat. She was created by the Mexican artist José Guadalupe Posada and has become a symbol of Día de Muertos, representing the idea that death is a natural part of life. 
Additionally, while exploring the festivities, don't miss the opportunity to try your hand at papel picado, the traditional craft of intricately cut tissue paper. Papel picado originated in Mexico during the 19th century and was inspired by the delicate Chinese paper-cutting technique brought to Mexico by Chinese immigrants.
In Coyoacan, many museums and galleries such as the National Museum of Cultures, the Museum of Interventions or The Centenario Garden, frequently host special exhibitions and events related to the holiday, offering a deeper understanding of its significance and showcasing the creativity of Mexican artists.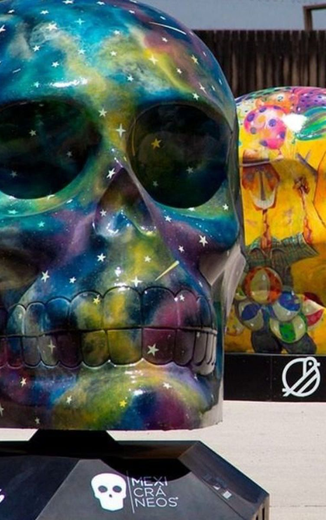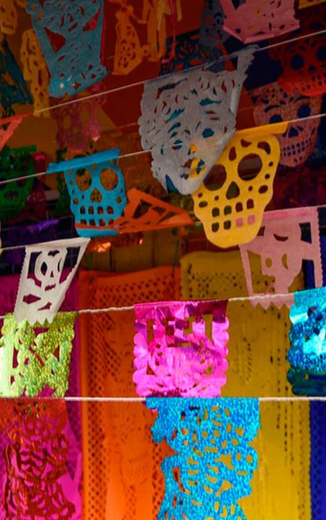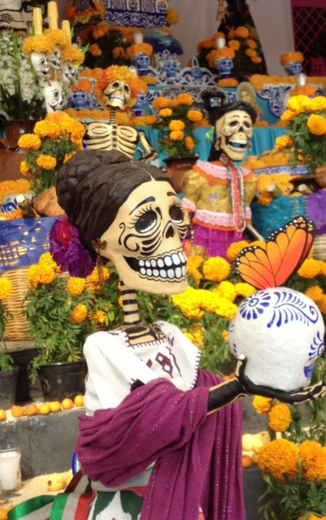 ---
Exploring Mexico City's vibrant streets on a bicycle can be an exhilarating experience. And when you come across a biker-friendly café, it adds an extra element of joy to your journey. These top five cafés in Mexico City not only provide a much-needed respite for cyclists but also foster a sense of community among biking enthusiasts. So, the next time you're pedaling through the bustling streets, be sure to make a pit stop at one of these cafés for a memorable experience that combines the love for cycling and delicious food. Happy biking and munching!
---