---
 🎉 Introducing Our Newest Release: Santa María la Ribera Bites & Bike Tour! 🌟
Step into a world of charm and history as we unveil our latest bike street food tour – the exciting Santa María la Ribera Bites & Bike Tour! 🚲🏰 This captivating adventure takes you through the hidden gem of Santa María la Ribera, where every street has a tale to tell.
---
Just like excellent products, crafting this extraordinary tour required time and dedication. We've poured our hearts into perfecting every aspect, ensuring an experience that's truly unforgettable. 🥂💫
As we pedal through this historical neighborhood, our expert guides will weave captivating tales of the past, transporting you to a bygone era filled with intriguing anecdotes and local legends. From its early beginnings as a prominent 19th-century residential district to its transformation into a vibrant cultural hub, Santa María la Ribera has witnessed the passage of time, creating a fascinating narrative.
But that's not all – we've also curated a culinary paradise for your taste buds! 🌮🤤 Get ready to savor mouth-watering chilaquiles made with chile pasilla salsa, indulge in succulent barbacoa and consomé, and venture into the world of real street tacos with suadero, maciza, or even lengua for the braves! And here's the cherry on top – a secret dessert that's a top favorite among locals, just waiting to be savored!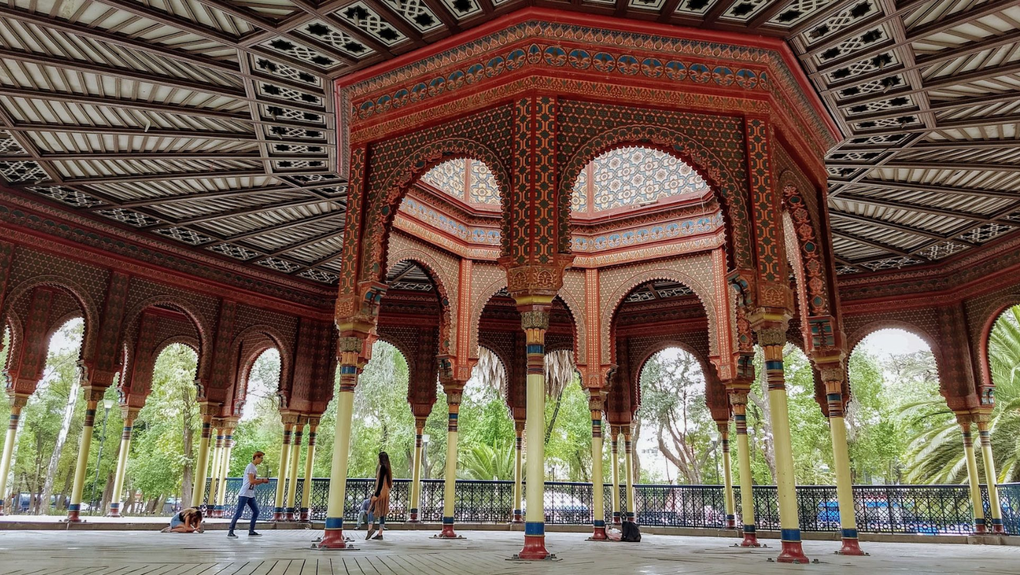 ---
Join us on this new and thrilling bike street food tour, where unforgettable flavors and captivating stories await. Don't miss out on this incredible journey! Book your spot now and embark on an adventure that will leave you with cherished memories for a lifetime. 🎉🍴🚴‍♀️
---